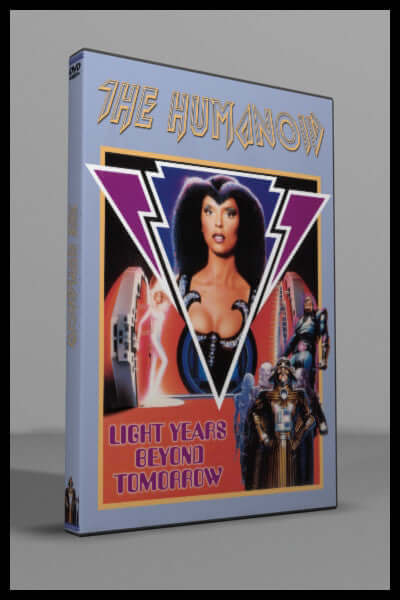 Humanoid, The (1979)
     Hoping to overthrow the ruler of the planet Metropolis, the evil Graal enlists a doctor who has invented a chemical that turns ordinary people into perfect soldiers. They test the chemical on a pilot and he changes into a mindless but indestructible automaton possessing superhuman strength.
     It is up to the people of Metropolis to somehow outwit Graal before he can create an army of these soldiers, otherwise their planet will be destroyed.
     This insane Italian/Turkish co-production is a Star Wars rip-off filled with enough goofy special effects, cheap sets, and hilarious dialogue to keep you laughing the entire running time. The films great cast includes Richard Kiel (Jaws from the 007 films), Arthur Kennedy (Lawrence of Arabis), Ivan Rassimov (Eaten Alive, Jungle Holocaust) and was made by an all-star Italian crew that included Enzo G. Castellari, Giannetto De Rossi, Antonio Margheriti and score by Ennio Morricone.
96 minutes

STANDARD FORMAT

English audio sound with non-removable Japanese subtitles

DVD is NTSC format, Region 0 (region free) playable world wide
Also known as:
L'umanoide
Directed by Aldo Lado (as George B. Lewis)
Starring:
Richard Kiel, Corinne Clery, Leonard Mann, Barbara Bach, Arthur Kennedy, Ivan Rassimov, Marco Yeh, and Massimo Serato