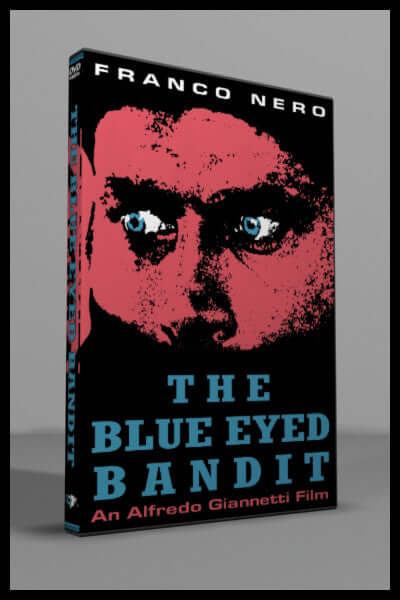 Blue-Eyed Bandit, The (1980)
      Franco Nero stars as con man with disguise in this great Italian crime thriller written and directed by the late Alfredo Giannetti (The Shark Hunter). 
     During the day, Nero works in a big money firm disguised as an elderly crippled accountant by wearing a grey haired wig and brown contact lenses to cover his piercing blue eyes. His employers are none the wiser about his hidden identity and when it becomes time to rob them blind, the flash of his natural blue eyes throws them off track.
     Unfortunately the plan isn't quite perfect and the snoopy security guard, gay masseuse and slutty wife of the company's cafeteria chef start finding suspicious clues that may lead to his capture. 
     Cool plot twists, rich character development and a great score by Ennio Morricone all contribute to make this a superbly entertaining flick.
90 minutes

STANDARD FORMAT

English audio sound with non-removable Japanese subtitles

DVD is NTSC format, Region 0 (region free) playable world wide
Also known as:
Il bandito dagli occhi azzurri
Directed by Alfredo Giannetti
Starring: Franco Nero, Dalila Di Lazzaro, Carlos De Carvalho, Pier Francesco Poggi, Luigi Montini, Sergio Tabor, and Paolo Maria Scalondro