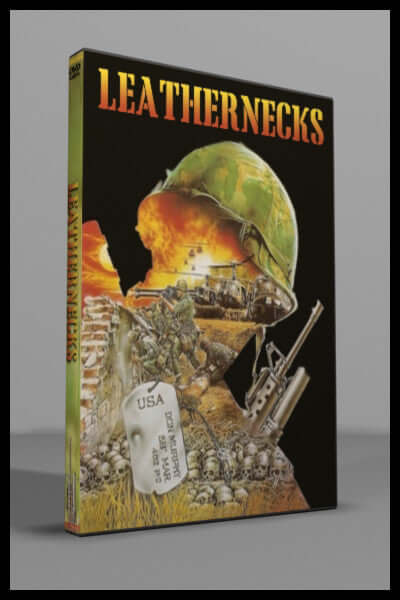 Leathernecks (1989)
     Deep in the jungles of Vietnam, a patrol of American soldiers find a cache of US weapons being transported by the Vietcong. They head back to base to find an intelligence officer waiting for them who they now have to take back out into dangerous territory and track down the arms dealer.
     Double-crossing and blazing gun battles ensue as the group of soldier end up defending a small village atop a desolate hill. The Vietcong will not give up as they charge out of the surrounding jungle and blast away with mortars and M-16s.
     Actor-turned director Ignazio Dolce (The Last Platoon) again teams up with star Richard Hatch (Capt. Apollo in the original Battlestar Galactica) for another high-octane, low-plot Vietnam spaghetti war flick. Filmed on location in the Philippines, it is excellently executed with dizzying photography that features lots of big explosions, cursing commandos and a never ending supply of bullets.
96 minutes

WIDESCREEN VERSION (non-anamorphic)

English audio sound with non-removable Japanese subtitles

DVD is NTSC format, Region 0 (region free) playable world wide
Directed by Ignazio Dolce
Starring: Richard Hatch, James Mitchum, Robert Marius, Tanya Gomez, Vassili Karis, and Antonio Marisina