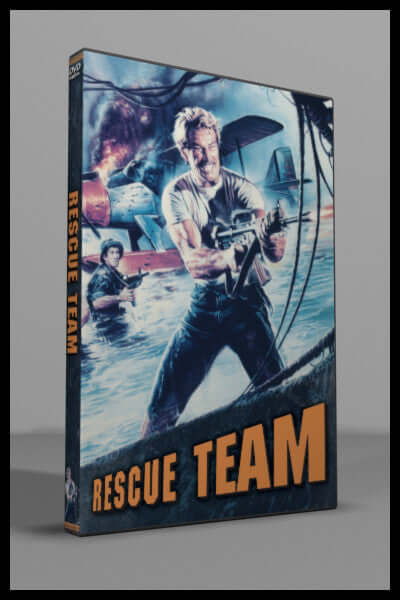 Rescue Team (1983)
     A top CIA agent is offered a hundred thousand dollars to save a Vietnam POW. The agency's computer picks out the best men to help out on the mission and soon the merry pose of tough guys head to Thailand.
     Pretending to be a group of archaeologists, the lethal killing squad decide to party upon arrival and soon get hammered on booze as they hit up the Thai strip clubs. The next day they must head out on their suicide mission and only the strong will survive, but that just might be the guy with the strongest liver.
     Richard Harrison stars as the top CIA agent in this very rare Filipino jungle action flick. Bloody violence, a jungle full of bamboo death traps and some double crossing keeps things more than interesting and a definite must for fan of Filipino exploitation action.
90 minutes

STANDARD FORMAT

English audio sound with non-removable Japanese subtitles

DVD is NTSC format, Region 0 (region free) playable world wide
Also known as: Operation Coleman
Directed by Jun Gallardo (as John Gale)
Starring: Richard Harrison, Romano Kristoff, Don Gordon Bell, Tetchie Agbayani, Jim Gaines, Michael James, and Mike Cohen