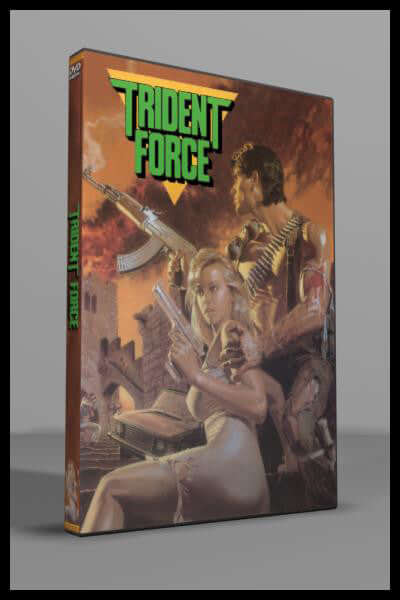 Trident Force (1988)
     Worldwide terrorist activity is springing up from Malaysia to Moscow. An elite team is being formed to deal with the situation by recruiting key people to undertake a grueling training camp that teaches commando tactics, bomb disposal skills and rescue scenarios. The course uses real ammunition rounds and requires overcoming lethal traps, so only the strongest survive to become the part of The Trident Force.
     A world delegation conference sees the new group immediately called into action when a terrorist faction plans on crashing the party. They dispense of the threat using their honed skills and send a clear message to the terrorists that the free world has a new policy and its enforcers are The Trident Force. The turmoil has just begun though as more bullets fly and bodies bleed leading up to an explosive conclusion.
     This rare Filipino production really might be the inspiration behind Trey Parker and Matt Stone's puppet parody 'Team America'. It's 'B' movie brilliance that you know you expect to be entertained by and it doesn't let you down.
91 minutes

STANDARD FORMAT

English audio sound with non-removable Japanese subtitles

DVD is NTSC format, Region 0 (region free) playable world wide
Directed by Maria Sarret
Starring: Anthony Alonzo, Nanna Anderson, Mahman Borzoo, Eddie Gaerlan, Mark Gil, Mohsen Hassani, Randy Hrobar, and Najid Jadali