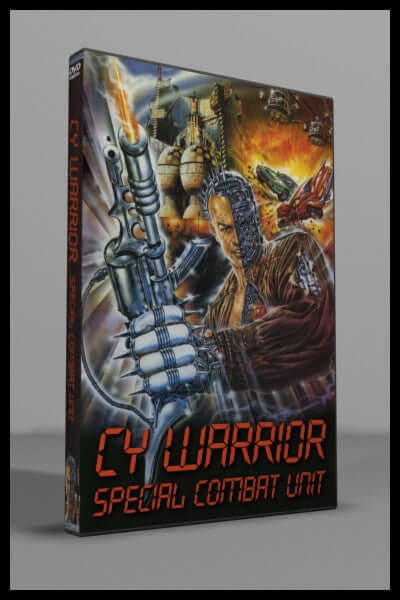 Cy Warrior: Special Combat Unit (1989)
     A top secret government cyborg (Striker's Frank Zagarino) is accidentally activated while being transported between locations and the psychopathic Hammer (Henry Silva) is put to the task of recovering the Cy Warrior hardware.

     The Hammer decides that the cyborg should be destroyed instead and has his team of robot hunting commandos hunting the elusive target, killing the many innocent that happen to be in their path.

     Giannetto De Rossi (special fx maestro on Lucio Fulci's Zombie, The Beyond and more) makes his directorial debut with this hilariously bad cheese fest, best viewed intoxicated. 
92 minutes

WIDESCREEN VERSION (non-anamorphic)

English audio sound with non-removable Japanese subtitles

DVD is NTSC format, Region 0 (region free) playable world wide
Also known as:
Cyborg - Il guerriero d'acciaio
Directed by 

Gianetto De Rossi
Starring:
Frank Zagarino, Henry Silva, Sherrie Rose, Brando Hammond, Bill Hughes, Ronald Lang and James Summers