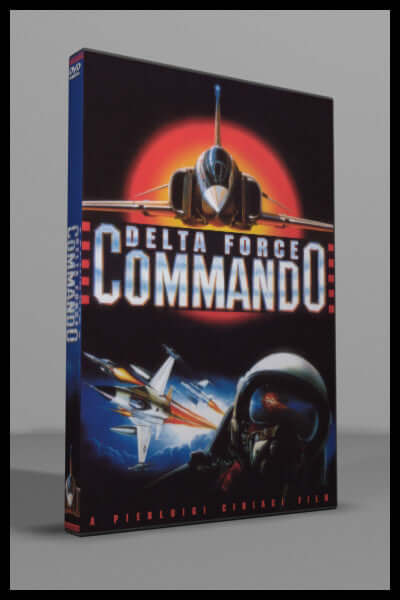 Delta Force Commando (1988)
     A group of revolutionary terrorists invade a military base on Puerto Rico to steal an atomic bomb and end up killing a pregnant woman in the process.
     Two of the U.S. Army's elite are assigned to track the revolutionaries to their home turf of Nicaragua and recover the deadly weapon. One of the commandos is actually the husband of the murdered woman, and he is hellbent on getting revenge for the slaying of his family.
     When their jet is shot down, the two commandos are separated by heavily armed rebels, attack helicopters, and miles of jungle. The only chance of finding the bomb and getting out alive is if they reunite and become the military powerhouse they were trained to be.
     Written by the prolific Dardano Sacchetti (Zombie, Cannibal Apocalypse) and starring action legends Fred "The Hammer" Williamson, Bo Svenson, and Mark "Thunder" Gregory.
90 minutes

WIDESCREEN VERSION (non-anamorphic)

English audio soundtrack

DVD is NTSC format, Region 0 (region free) playable world wide
Directed by 

Pierluigi Ciriaci
Starring:
Brett Baxter Clark, Fred Williamson, Mark Gregory, Bo Svenson, Divana Brandao, Emy Valentino, Mario Novelli and Jean Michael Pellizza