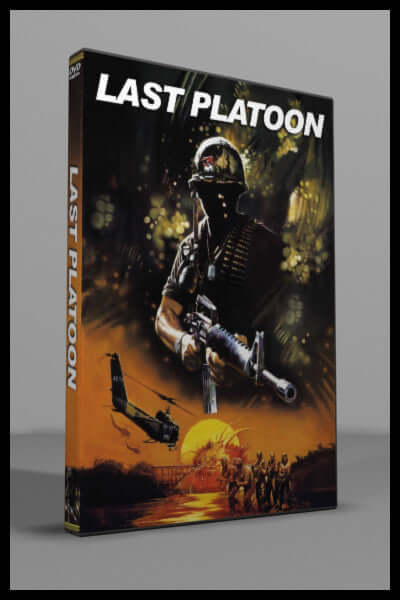 Last Platoon (1989)
     When his Vietnamese girlfriend disappears, an ex-cop who is a highly decorated war hero accepts a risky mission after deciding he has nothing to loose. The dangerous mission is go to the Vietnamese border and blow up a bridge which will close the Vietcong's line of communication.
     He's given a group of prisoners to accompany him that includes some cons he had previously arrested back in his police force days. As soon as they head out, their helicopter is shot down and the march through the deadly jungles of Vietnam begins. When his soldiers recognize that they are effectively on a suicide mission, they band together and start to make plans to defect.
     Actor-turned director Ignazio Dolce (Leathernecks) again teams up with star Richard Hatch (Capt. Apollo in the original Battlestar Galactica) for another spaghetti war flick, but this time aims for a more realistic, gritty feel than Rambo-style exploitation. Donald Pleasence (Halloween) also stars and it is written by the prolific Italian screenwriter Tito Carpi.
98 minutes

WIDESCREEN VERSION (non-anamorphic)

English audio sound with non-removable Japanese subtitles

DVD is NTSC format, Region 0 (region free) playable world wide
Also known as:
Angel Hill: l'ultima missione, Bye Bye Vietnam
Directed by Ignazio Dolce
Starring: Richard Hatch, Donald Pleasence, Vassili Karis, David Light, Milene Thy-Sanh, and Anthony Sawyer