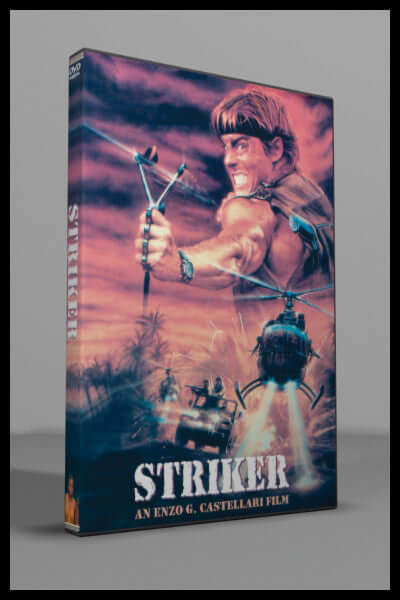 Striker (1987)
     John "Striker" Slade is sent on a deadly, one-man mission to free a captured journalist in Nicaragua. Facing imminent death from multiple attackers, Striker prevails only to discover that his superiors wanted the mission to fail and for him to die.

     Using his incredible fury of anger, weapons, and sheer brute strength, Striker must survive and hunt down the corrupt businessmen that profit from the fighting.

     Master of action Enzo G. Castellari combines political intrigue, suspense, controversy with a 200 plus body count in his trademark style.
90 minutes

WIDESCREEN VERSION (non-anamorphic)

English audio sound with non-removable Japanese subtitles

DVD is NTSC format, Region 0 (region free) playable world wide
Also known as:

 
Combat Force, Soldier of Fire: Striker
Directed by Enzo G. Castellari
Starring:
Frank Zagarino, Peter Gold, Mike Kirton, John Philip Law, Melonee Rodgers, John Steiner and Yul Werner