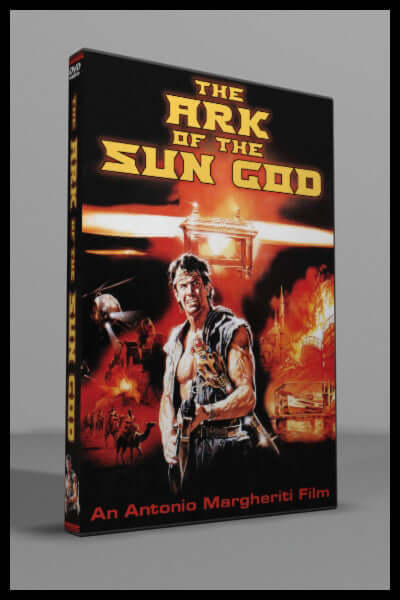 Ark of the Sun God, The (1984)
     An expert safe-cracker arrives in Istanbul for what to him is a routine heist - a private house, exterior wall, patrolling dogs, alarm system, armed guards and an impregnable safe. He soon discovers he has been set-up and tricked by an old friend who requires his skills for a quest to find the legendary lost treasures of Semiramis, Queen of Babylonia.
     Danger, disaster and deadly competition from a fanatical German terrorist face the treasure hunter and his team as they travel through the desert wilderness to the ancient resting place of the priceless Ark of the Sun God. 
     This Italian/Turkish co-production reunites the team of Antonio Margheriti, David Warbeck and John Steiner for a thematic sequel to Hunters of the Golden Cobra, which was filmed just a a year earlier. With its slick cinematography, steady pace and stirring well-staged action sequences, this Raiders of the Lost Ark inspired lark is a great entertainment escape.
98 minutes

WIDESCREEN VERSION (non-anamorphic)

English audio sound with non-removable Japanese subtitles

DVD is NTSC format, Region 0 (region free) playable world wide
Also known as:
I sopravvissuti della città morta
Directed by Antonio Margheriti
Starring:
David Warbeck, John Steiner, Susie Sudlow, Luciano Pigozzi, 
Ricardo Palacios, 
Achille Brugnini, Aytekin Akkaya, and Suleyman Turan