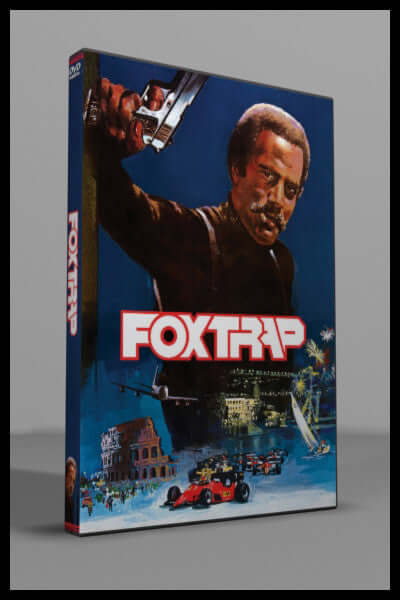 Foxtrap (1986)
     Private detective Thomas Fox is hired to find the missing heiress of a wealthy family. The chase takes him to the south of France during the Cannes film festival and through the streets of Rome. When Fox finally gets his woman and brings her back to LA, she is brutally murdered to cover up her knowledge of her "family's" real relationship of prostitution and blackmail.
     Vowing to get revenge on the low-down double-dealers who hired him, Fox tries to lure his former clients into a blistering showdown where only one side will survive. Will it be the ruthless pack of snakes who make murder their specialty, or will it be the one whose license plate reads "DA FOX"?
     Fred "The Hammer" Williamson uses the naturally photogenic locations of Cannes, Rome and LA to produce, direct, and star in this two-fisted, gun-blazing action flick. At the end of the film there is the promise that Fox would return in a movie entitled "Fox and the Cobra", but Williamson's new franchise starts and ends with this one feature.
88 minutes

STANDARD FORMAT

English audio soundtrack

DVD is NTSC format, Region 0 (region free) playable world wide
Directed by Fred Williamson
Starring:
Fred Williamson, Christopher Connelly, Arlene Golonka, Donna Owen, Lela Rochon, Nick Dimitri, and Peter Gonneau