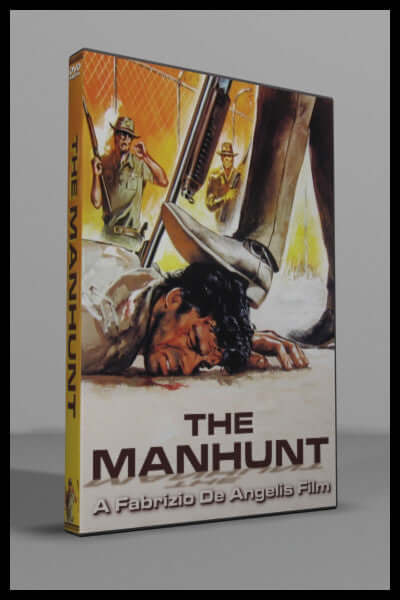 Manhunt, The (1984)
     A young man purchases two horses at an Arizona racetrack and takes them out for a ride. When traveling across the land of an evil rancher, he is stopped and accused of stealing the horses.
     Unable to prove ownership, the young man is beaten up and taken to court where he is swiftly sentenced to jail. He suffers further abuse in prison and is forced to work on a chain-gang. His only hope is to escape and located the man who sold him the horses to prove his innocence.
     Fabrizio De Angelis (Thunder, Deadly Impact) directs John Wayne's son Ethan in this western themed prison break film that also includes a stacked cast of villains played by legends Ernest Borgnine, Henry Silva, and Bo Svenson.
89 minutes

STANDARD FORMAT

English audio soundtrack

DVD is NTSC format, Region 0 (region free) playable world wide
Also known as: 
Cane arrabbiato
Directed by Fabrizio De Angelis
Starring:
Ethan Wayne, Henry Silva, Bo Svenson, Ernest Borgnine, Raimund Harmstorf, Terry Lynch, Don Taylor and Randy Mulkey