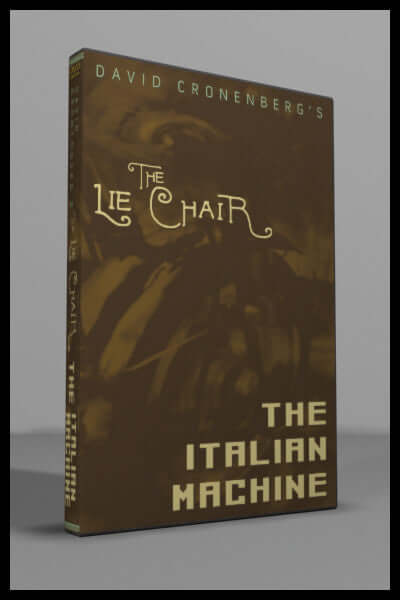 David Cronenberg Short Films (1975, 1976)
     A couples car breaks down on dark rainy night in the countryside and the two seek shelter in a nearby house. After knocking on the door they are welcomed as guests by the elderly owner who says she had been expecting them for dinner.

     The maid of the house asks them to play up to the old woman, but the couple soon realize that she's just as crazy.  As weird events and  sounds continue to build, the couple go from wanting to leave into turning into the people they were asked to pretend to be.

     This is an episode of the series Peep Show which was a CBC production created to attract and showcase new writing and directing talent for the network.  Directed, but not written by Cronenberg, it is an effectively eerie piece that has the feel of a one-act play.
Directed by David Cronenberg
Starring: Amelia Hall, Susan Hogan, Richard Monette and Doris Petrie
The Italian Machine (1976)
     A motorcycle enthusiast becomes obsessed with acquiring a rare classic model currently in possession of a rich art collector.  The enthusiast fumes at the prospect of the bike being used as mere decoration in the collector's house and devises a plan to get it for himself.

     With the help of some friends, they poses as a group doing a magazine article and get into the rich man's house, but twisted deals still have to be made before the bike is able to leave the premises.

     This is an episode of Teleplay which was a CBC anthology series created to encourage new writers to produce quality drama.  David Cronenberg directs his own script that shows his fetishistic attitudes towards machines while also creating a commentary on what constitutes true art.
Written and Directed by David Cronenberg
Starring: Gary McKeehan, Frank Moore, Hardee T. Lineham, Chuck Shamata, Louis Negin and Toby Tarnow
55 minutes

STANDARD FORMAT

English audio soundtrack

DVD is NTSC format, Region 0 (region free) playable world wide