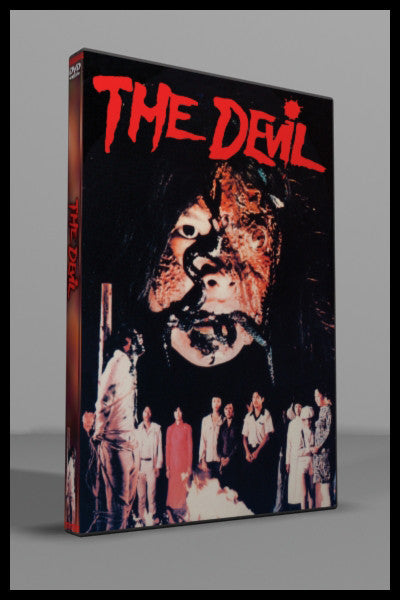 Devil, The (1981)
     A drifter moves into a family run hotel and falls for their daughter during his stay. After some nifty matchmaking by the bellboy Ding Dong, a marriage is arranged despite the suspicions speed of the romance.
     Happiness doesn't last long though as the new husband is really a conman out to destroy the family for his own financial benefit. The sighting of a dead girl suggests the conman has a past connected to murder. When there is a death at the hotel, the old aunt delves into her black magic spells to seek revenge.
     Director Chang Jen-Chieh draws you in with his confidence by creating a dirty feel and laying it on thick visually and aurally. Effective practical effects are used for the deadly spells that show the victims deteriorate with disgustingly imagery involving pus filled boils, snakes, worms and maggots.
87 minutes

WIDESCREEN VERSION (non-anamorphic)

English audio sound with non-removable Japanese subtitles

DVD is NTSC format, Region 0 (region free) playable world wide
Also known as: 
Xie mo
Directed by Ren-Chieh Chang
Starring: Hung Lieh Chen, Mei Hua Chen, Shao Tung Chou, Wai Hung Ho, Wen-Pin Liu, Yin-Shang Liu, and Pin Lo