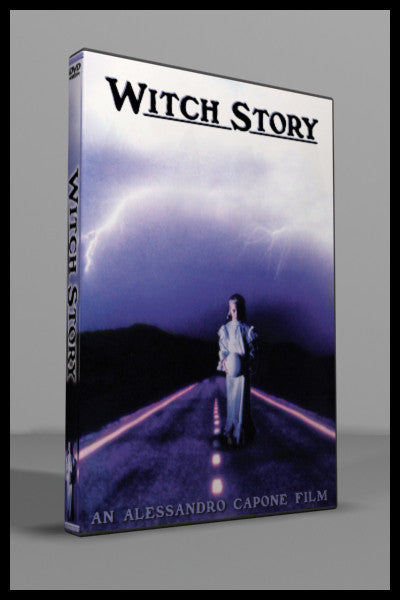 Witch Story (1981)
     When a witch is accused of practicing her evil craft, she is captured by the townsfolk and burnt alive right in the yard of her manor. As she burns, the witch dedicates her pain to Satan and curses all that watch her die.
     Years later, a group of teenagers travel to the same estate and plan on fixing up the now dilapidated manor. They soon realize that they are in great danger when nightmares manifest into reality and some are possessed by supernatural forces inciting an intent to kill.
     Alessandro Capone directs this late '80s Italian entry of haunted house horror and demonic possession, delivering the atmosphere of a ghost story with the gore filled violent deaths of a slasher.
93 minutes

WIDESCREEN VERSION (non-anamorphic)

English audio sound with non-removable Japanese subtitles

DVD is NTSC format, Region 0 (region free) playable world wide
Also known as: 
Streghe, Superstition 2
Directed by Alessandro Capone
Starring:
Jon Freda, Amy Adams, Jeff Bankert, Ian Bannen, Bob Bouchard, John Boyd, Charon Butler and Todd Conner