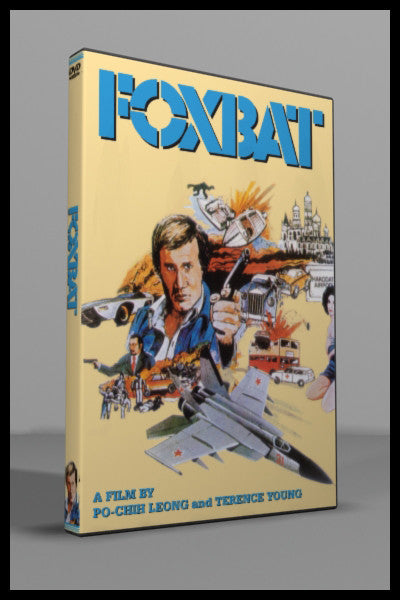 Foxbat (1977)
     There is an international race to obtain blueprints of a MIG-25 "Foxbat" Soviet fighter plane which has landed in Japan. An undercover U.S. spy (Henry Silva) has managed to take photos of the jet plans with a camera hidden in his left eyeball and now must get the microfilm back to his country. There are competing representatives from many countries trying to do the same thing to, and at one point there is even a super-secret auction of the plans.
     The KGB is not taking this situation sitting down, and agents are dispatched to destroy the plans and anyone who has them. The search and destroy mission action moves from Tokyo to Hong Kong, as the US agent attempts to contact a man who can arrange for the proper delivery of the microfilm.
     Inspired by a true story, this action-adventure thriller is co-directed by the great Bond franchise director Terence Young (Dr. No, From Russia with Love, Thunderball). Although it never got to play on the big screen in the US, this rare high-budget Hong Kong feature is definitely recommended viewing for any fan of action and espionage.
107 minutes

STANDARD FORMAT

English audio sound with non-removable Japanese subtitles

DVD is NTSC format, Region 0 (region free) playable world wide
Also known as: Woo fook, Operation Foxbat
Directed by Po-Chih Leong and Terence Young
Starring: Henry Silva, Philip Chan, Hsin-kien Chen, Roy Chiao, Hung Huang, Wei-chi Lin, James Yi Lui, and Fred Marshall