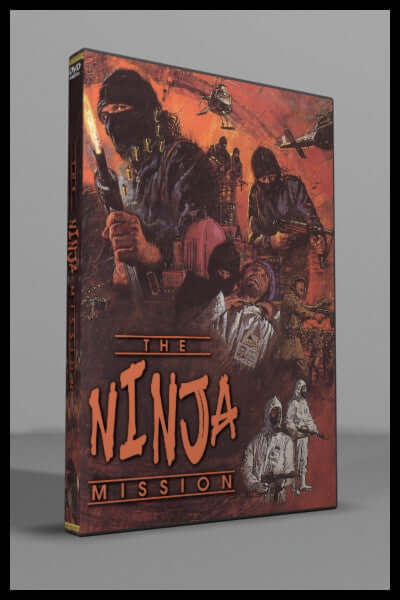 Ninja Mission, The (1984)
     When a brilliant Russian nuclear physicist attempts to defect to the west, the KGB intercept and abduct him and his beautiful daughter.  While holding them hostage, they force the physicist to complete his work on a top secret plan that will tip the scales in their favour and further the quest for world domination.

     A fearless CIA agent and his elite ninja squad is sent to slash their way through the Iron Curtain and embark the deadly rescue mission.

     This cult classic was of the the biggest grossing film ever produced in Sweden, where it was also banned in the '80s. It is also worth noting that Swedish ninjas tend to use automatic weapons with endless ammunition!
95 minutes

WIDESCREEN VERSION (non-anamorphic)

English audio sound with non-removable Japanese subtitles

DVD is NTSC format, Region 0 (region free) playable world wide
Directed by  Mats Helge
Starring: 
Kryzstof Kolberger, Hana Ploa, Bo F. Munthe, Curt Broberg, Hans Rosteen, John Quantz, Sirka Sander and Mark Davies