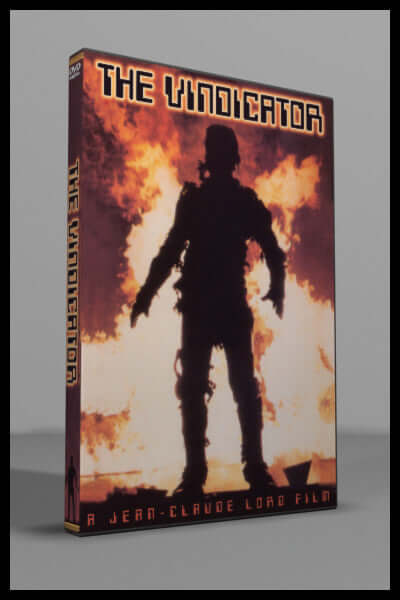 Vindicator, The (1986)
     When a research scientist working at the aerospace corporation confronts his corrupt boss about missing money, he is soon killed in a deliberate laboratory explosion. Not letting him go to waste, his evil colleagues transplant the dead scientists brain, eyes, and other bits into a computerized metal cyborg creature they intend to use in an exploration of Mars.
     Before they can implant the temper control system, the cyborg escapes with the desire to visit his mourning wife. With no way to control him, the lethal killing machine goes on a rampage that leaves a bloody trail of death and destruction. A ruthless bounty hunter (Pam Grier) is brought in to track down and destroy the creature by any means necessary.
     Jean-Claude Lord (Visiting Hours) directs this modernized version of the legendary Frankenstein and transforms it into a darkly atmospheric cyborg slasher. Make-up FX by Stan Winston, a thrilling score, and plentiful action at a zippy pace come together to make a fine specimen of sci-fi/horror trash.
93 minutes

WIDESCREEN VERSION (non-anamorphic)

English audio sound with non-removable Japanese subtitles

DVD is NTSC format, Region 0 (region free) playable world wide
Also known as:
Frankenstein '88
Directed by 

Jean-Claude Lord
Starring:
David McIlwraith, Teri Austin, Richard Cox, Pam Grier, Maury Chaykin, Catherine Disher, Stephen Mendel, and Mickey Moore