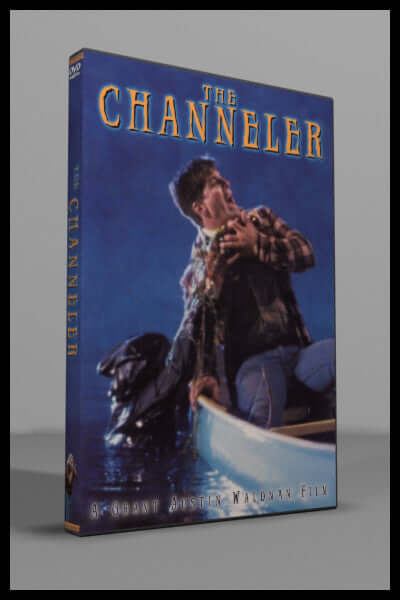 Channeler, The (1990)
     A group of college students volunteer to clean up an old miner's camp and go on a trek to the remote forested mountain where it is located. Though most of the group believe they are going to help restore the area, one member's interests are more into the folklore of the strange events that have taken place there.
     The group experiences a number of misfortunes and mysteries before arriving in the area of the mine and soon meet a hermit living in a nearby cabin who's familiar with the sinister nature of the region and the evil that has lurks there.
     The clan of demonic creatures soon make their presence known and they are hungry for human flesh. The hermit and one of the kids with channeling abilities put their heads together to vanquish the creatures but in the process bring about a violent confrontation of the most unholy kind.
90 minutes

STANDARD FORMAT

English audio soundtrack

DVD is NTSC format, Region 0 (region free) playable world wide
Directed by

Grant Austin Waldman
Starring:
Dan Haggerty, Richard Harrison, David Homb, J. Cynthia Brooks, Robin Sims, Jay Richardson, Oliver Darrow and Charles Solomon Jr.