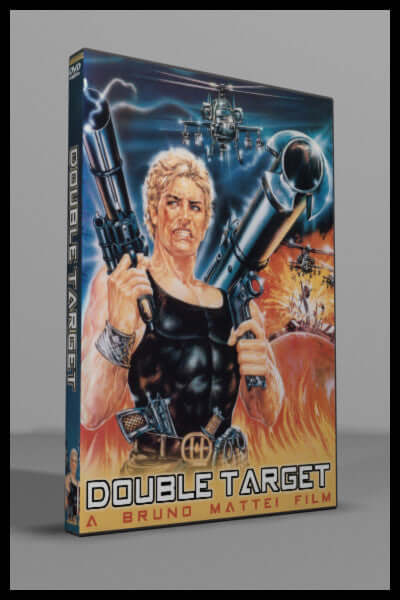 Double Target (1988)
     Several American and British military personnel are killed in suicide attacks throughout southeast Asia and the US believe that the Vietnamese government are the ones responsible.

     The U.S. army calls upon a former commando (Miles O'Keeffe) to go in and uncover the truth, but he wants to find his long-lost son in Vietnam. While his military officers in command want to see the commando succeed in his mission there are political overseers that have a different set of plans.

     Bruno Mattei (Hell of the Living Dead) directs this action flick that more than resembles Rambo: First Blood Part 2.
102 minutes

STANDARD FORMAT

English audio sound with non-removable Japanese subtitles

DVD is NTSC format, Region 0 (region free) playable world wide
Also known as: D

oppio bersaglio, The Heroes Never Give Up
Directed by Bruno Mattei
Starring: Miles O'Keeffe, Donald Pleasence, Bo Svenson, Kristine Erlandson, Ottaviano Dell'Acqua, Luciano Pigozzi, Edison Navarro, Massimo Vanni, and Mike Monty