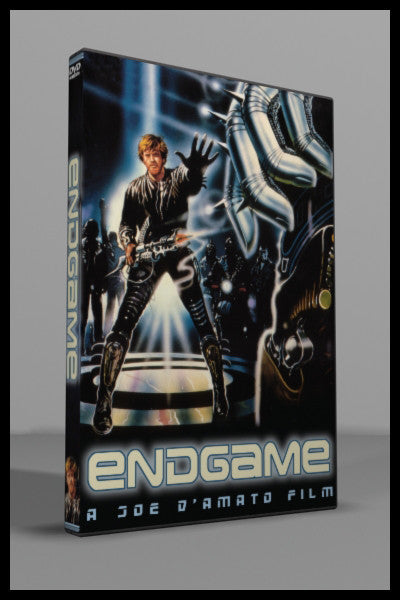 Endgame (1983)
     The year is 2025 and the world is rising from the ashes of the nuclear war. The favorite TV show is Endgame, a game where the prey must escape the hunters for their lives. 
     Al Cliver (Zombie, The Beyond) stars as Shannon, a champion prey, so good at Endgame that he is sponsored by the drug "Life Plus". One day while Shannon is doing the show, he runs into a telepathic girl (Laura Gemser of Emmanuelle fame) who desperately needs his help. The two of them get a posse together and head to the desert wasteland. 
     Along with having to deal with blind killer monks and a biker gang lead by a drooling blue mutant, the runaway group also has the sadistic Colonel Morgan and his Security Service in hot pursuit.
93 minutes

STANDARD FORMAT

English audio sound with non-removable Japanese subtitles

DVD is NTSC format, Region 0 (region free) playable world wide
Also known as:
Endgame - Bronx lotta finale, 
Starring:
Al Cliver, Laura Gemser, George Eastman, Jack Davis, Al Yamanouchi, Gabriele Tinti, Mario Pedone, and Gordon Mitchell