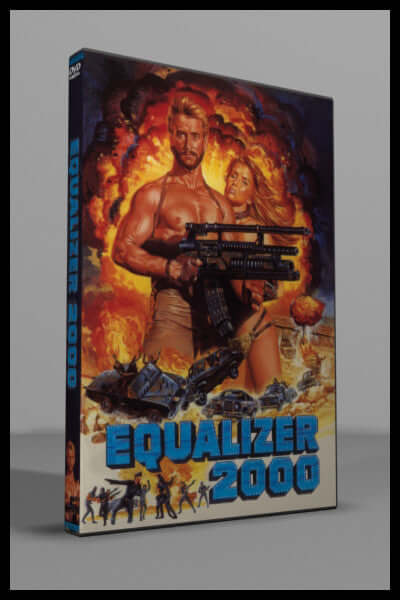 Equalizer 2000 (1986)
     In the bleak post-apocalyptic future, only the most hardcore people the most powerful weapons can survive. A brutal governing force known as The Ownership rules the land with ruthless and oppression.

     A new age warrior teams up with opposing rebel troops and helps develop the Equalizer 2000, a high-tech weapon of awesome power. This weapon is a key to shift the balance of power and help the consolidated group become the overlords of the new world. The stage is set for a savage struggle in restoring peace to forces of anarchy and only the bold and brave will survive.

     Filipino action legend Cirio H. Santiago directs this explosion filled saga with Richard Norton (Gymkata), Corinne Wahl (1982's Penthouse Pet of the Year), and a Robert (T-1000) Patrick in one of his first film roles.
85 minutes

STANDARD FORMAT

English audio soundtrack

DVD is NTSC format, Region 0 (region free) playable world wide
Also known as: Apocalypse Warriors
Directed by 

Cirio H. Santiago
Starring:
Richard Norton, Don Gordon Bell, Robert Patrick, Corinne Wahl, Henry Strzalkowski, Frederick Bailey and Steve Cook