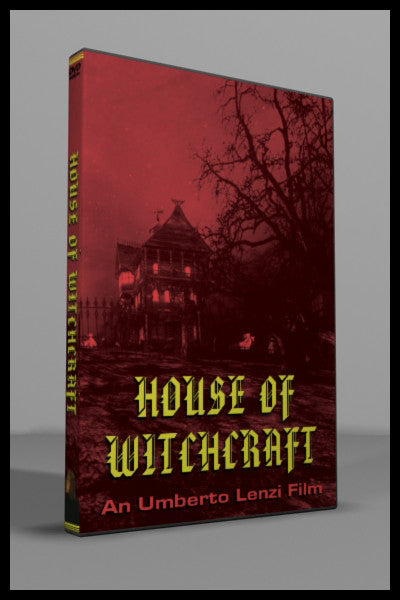 House of Witchcraft (1989)
     A young man is being tormented by recurring nightmares in which he running away from someone before taking shelter in an old house. Inside this house he next encounters an ugly old woman who shows him his decapitated head and throws it in a big cauldron.
     On top of these nightmares, the man is also having marital problems. His wife implores him to take some time off work and they travel to a house in the country to try and mend their relationship. When they arrive at the house, the husband finds his surrounding unnervingly eerie and soon realizes it is the same location that has been haunting him in his sleep. What other aspects of his dreams will now manifest into reality?
     Umberto Lenzi delivers chilling atmosphere in this classic Freudian nightmare fueled with witchcraft and haunted houses. One of two films Lenzi directed for the Italian four part Houses of Doom series, this one also features a soundtrack by Goblin's Claudio Simonetti.
86 minutes

WIDESCREEN VERSION (non-anamorphic)

English audio soundtrack

DVD is NTSC format, Region 0 (region free) playable world wide
Also known as: 
La casa del sortilegio
Directed by Umberto Lenzi
Starring:
Andy J. Frost, Sonia Petrovna, Susanna Martinkova, Marina Giulia Cavalli, Paul Muller, Maria Stella Musy