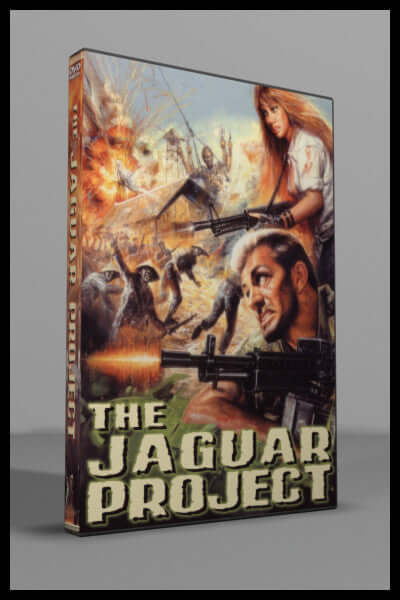 Jaguar Project, The (1983)
     A soldier has returned from a tour of duty and almost immediately asked by his former commander to accept a mercenary job deep in the Vietnam jungle. Since he needs the the cash for his daughter's polio operation, he accepts the mission and hits the jungle running with a mercenary squad under his command.
     While the soldier is meeting his glamorous jungle contact, his men are captured and staked to the ground. They must get their act together to finish the mission and bring down the crazed VC Colonel that is held up in a fortified camp guarded by flesh-eating natives.
     Inspired by the Italian cannibal flicks of the 70s and early 80s, this gruesome Thai exploitation exercise has plenty of action and gore, plus an inserted subplot with three westerners searching for a valuable Buddha treasure. 
83 minutes

WIDESCREEN VERSION (non-anamorphic)

English audio soundtrack

DVD is NTSC format, Region 0 (region free) playable world wide
Also known as:
The Mercenary, 
Cannibal Mercenary, Jungle Killers: The Jaguar Project
Starring:
Sormud Charekchema, Sugud Namchan, Rom Rachan, Lek Songphon, Alan English, Paul John and C. Gargett