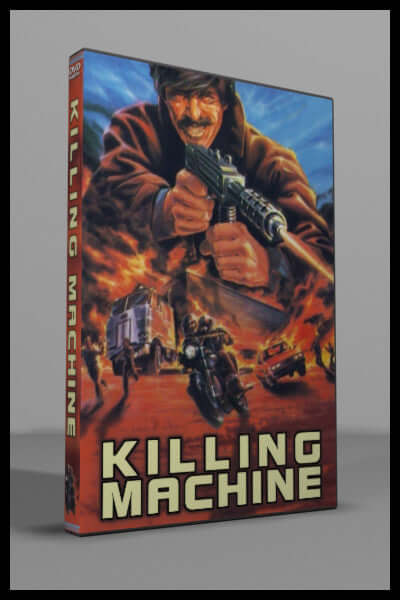 Killing Machine (1984)
     A professional hit-man has retired and started a new life in Spain as a truck driver. He decides to take his lovely wife with him while driving a shipment of oranges to France and runs into trouble when encountering the local mafia that is trying to control the market of fruits.
     The mafia end up trapping the hit-man's wife inside the truck and burn her alive. Filled with rage, the hit-man is forced to return back to his old ways to get revenge. Using his old contacts, he is provided with all the guns and information he needs to kill each and everyone responsible for his wife's death.
     This revenge action thriller features a truly unique cast including Willie Aames (Zapped!, Cut and Run), Margaux Hemingway (Killer Fish), and the one and only Lee Van Cleef as an evil lawyer.
93 minutes

STANDARD FORMAT

English audio sound with non-removable Japanese subtitles

DVD is NTSC format, Region 0 (region free) playable world wide
Also known as:
Goma-2
Directed by 

José Antonio de la Loma
Starring: Margaux Hemingway, Lee Van Cleef, Jorge Rivero, Willie Aames, Ana Obregon, and Aldo Sambrell