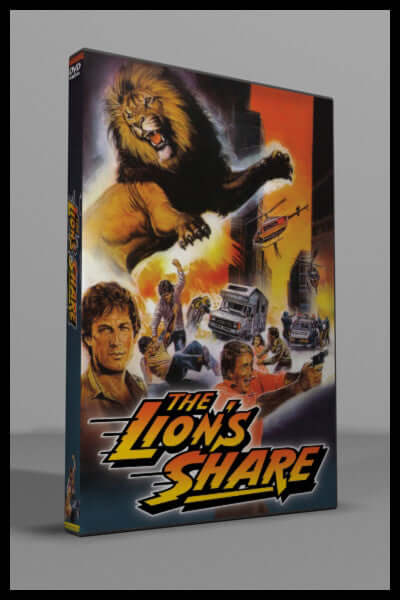 Lion's Share, The (1984)
     An Italian cop is suspended from the force when traumatic feelings begin to hamper his work. He returns to his home town of Sun City, South Africa once he realizes that his trauma stems from when he was child and witnessed his father being attacked and eaten by lions.
     Still haunted by memories of the mysterious death, he begins an investigation to get some answers once and for all. His former partner soon shows up to help him out and together they try and figure out who exactly was responsible for letting the lions have a human dinner.
     This super rare German/Italian/South African co-production combines elements of giallo, thriller and cop revenge to create a very entertaining ride that will have you guessing. Shot on location in South Africa, its truly unique backdrop also makes the film visually stand out from your average cop thriller.
91 minutes

STANDARD FORMAT

English audio sound with non-removable Japanese subtitles

DVD is NTSC format, Region 0 (region free) playable world wide
Directed by Norman Cohen
Starring: Tullio Moneta, Marco Borelli, Venantino Venantini, Jacques Loots, Brenda Wood, Simon Sabela, and Patrick Mynhardt