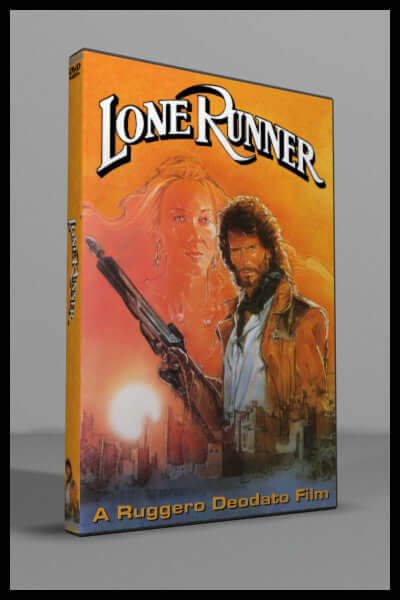 Lone Runner (1983)
     The legendary mystery man with the mullet, Lone Runner, is an unstoppable hero with limitless fighting abilities. He battles those who would harm innocents, and does what ever he can to bring his form of justice to the ruthless desert.
     Beautiful Analisa, the Summerking's daughter, has been kidnapped once again by a gang of desert thieves. The price for her freedom is the sack of priceless diamonds which her father possesses. Its up to Lone Runner to bring her home alive with his exceptional skills and prowess.
     Ruggero Deodato directs this bizarre post-apocalyptic effort that has its share of fighting, action and explosions for fans of the genre. Miles O'Keeffe (Ator, The Fighting Eagle) stars as the Lone Runner and Italian film vets John Steiner and Hal Yamanouchi make some unforgettable appearances.
84 minutes

STANDARD FORMAT

English audio sound with non-removable Japanese subtitles

DVD is NTSC format, Region 0 (region free) playable world wide
Also known as:
Lone Runner - lo scrigno dei mille diamanti
Directed by Ruggero Deodato
Starring: Miles O'Keeffe, Savina Gersak, Donald Hodson, Ronald Lacey, John Steiner, Michael Aronin, and Hal Yamanouchi