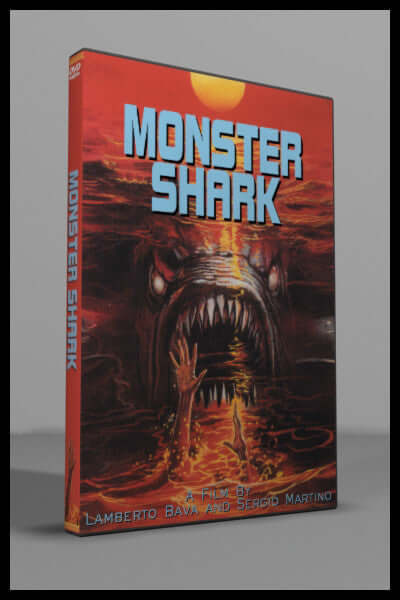 Monster Shark (1984)
     Written by some of the greats in Italian cinema including Luigi Cozzi, Sergio Martino, and Dardano Sacchetti, this is one of the bloodiest Jaws rip offs ever made.

     When several boats are torn apart and badly mangled corpses are washed ashore, people start wondering why the teeth marks on the bodies don't lead to any known animal.

     Several scientists try to save the local population from this shark-like monster that is a genetically-created hybrid of an octopus and a prehistoric proto-shark. Unfortunately its creator is as brutal a killer as his satanic creation and won't even stop at murder to cover its existence.
95 minutes

WIDESCREEN VERSION (non-anamorphic)

English audio soundtrack

DVD is NTSC format, Region 0 (region free) playable world wide
Also known as:

 Devil Fish, Jaws Attack 2
Directed by 

Lamberto Bava
Starring:
Michael Sopkiw, Valentine Monnier, Gianni Garko, William Berger, Dagmar Lassander, Iris Peynado, Lawrence Morgant, Cinzia De Ponti, and Paul Branco