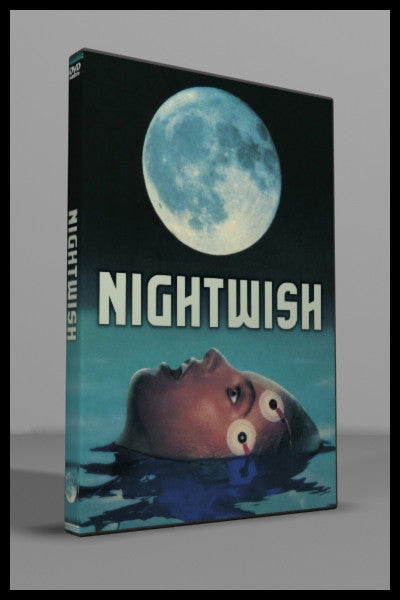 Nightwish (1990)
     Using sensory deprivation techniques, a doctor of parapsychology provokes his students to examine their own death in evermore horrifying circumstances. Roles are exchanged and shuffled as reality and fantasy become indisstinguishable and each new dreadful death proves more terrifying than the last.
     Their paranormal explorations lead them to an abandoned mansion in a desolate area. Local legends tell stories of extraterrestrials which the students attempt to explore. Reality, the supernatural and dreams weave into a tapestry of horror and desire from which there may be no escape.
     Writer/director Bruce R. Cook uses unusual imagery and experimental lighting composition to create an hallucinogenic atmosphere to drive this fascinatingly nightmarish head trip. Features a cool cast including First Blood's Jack Starrett in his last feature before his death and some gruesome gore effects by the KNB FX group.
96 minutes

STANDARD FORMAT

English audio sound with non-removable Japanese subtitles

DVD is NTSC format, Region 0 (region free) playable world wide
Written and Directed by Bruce R. Cook
Starring:
Brian Thompson, Jack Starrett, Elizabeth Kaitan, Alisha Das, Clayton Rohner, Artur Cybulski, and Robert Tessier