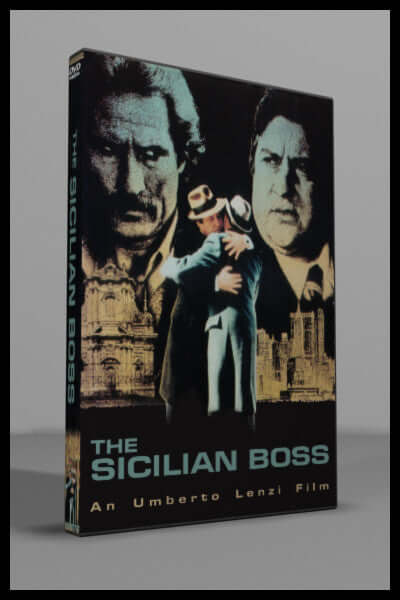 Sicilian Boss, The (1979)
     After secretly relocating to New York from Polermo under a false identity and passport, a mafia boss is intent on settling old scores back in the old country.  Meanwhile back in Rome, a cop (Maurizio Merli) is investigating one of the hit jobs and suspects a Sicilian connection which takes him to Palermo.

     When the cop captures a criminal who can identify the mafia boss, the two of them start a journey across unfamiliar territory from Italy to New York.  If they can last through mafia traps and violent encounters, the thug can testify and the the boss can be extradited back to Italy.

     Written and directed by Umberto Lenzi (Make Them Die Slowly), his last entry into the euro-crime action genre is this lost classic and he definitely goes out with a bang.  The film moves at a brisk pace with the Mafia in pursuit of Merli and his witness so the viewer never knows when they will next be attacked or by what method.
95 minutes

STANDARD FORMAT

English audio sound with non-removable Japanese subtitles

DVD is NTSC format, Region 0 (region free) playable world wide
Also known as:
Da Corleone a Brooklyn, 
From Corleone to Brooklyn
Directed by Umberto Lenzi
Starring:
Maurizio Merli, Mario Merola, Van Johnson, Biagio Pelligra, Ventantino Venantini, Nando Marineo, Salvatore Billa and Sonia Viviani