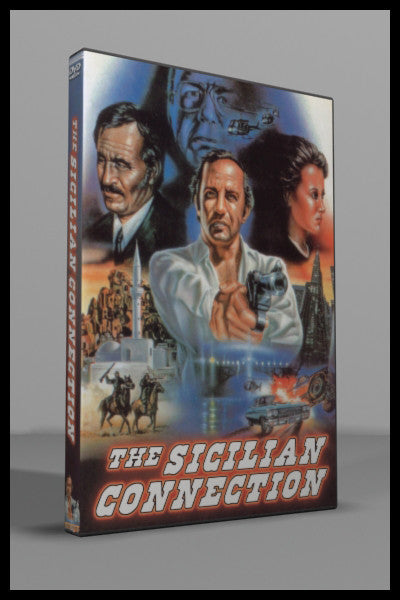 Sicilian Connection, The (1972)
     This film starts with a jolt when a nosy Italian cop starts asking too many questions in the middle of a Sicilian funeral. When he gets the answers he is looking for, he is quickly shoved in a coffin with a corpse being used to transport heroin.
     We now follow Joseph Coppolla (The Big Lebowski's Ben "Jackie Treehorn" Gazzara), an egocentric and unsympathetic small-time dealer trying to make it in the big-time heroin trade. From making initial connections, to viewing poppies being cultivated, to hooking up the shipment from Turkey to Italy to America, we go along the rough road with Coppolla with everyone trying to take a cut along the way.
     Fernando "War Bus" Baldi directs this epic drug smuggling journey with style and in amazing locations. With the great music by the De Angelis brothers as well, this rare eurocrime film is a must see for any fan of the genre.
101 minutes

WIDESCREEN VERSION (non-anamorphic)

English audio sound with non-removable Japanese subtitles

DVD is NTSC format, Region 0 (region free) playable world wide
Also known as:
Afyon oppio, 
The Opium Connection
Directed by Ferdinando Baldi
Starring:
Ben Gazzara, Silvia Monti, Fausto Tozzi, Jess Hahn, Jose Greci, Malisa Longo, Mario Pilar and Luciano Catenacci