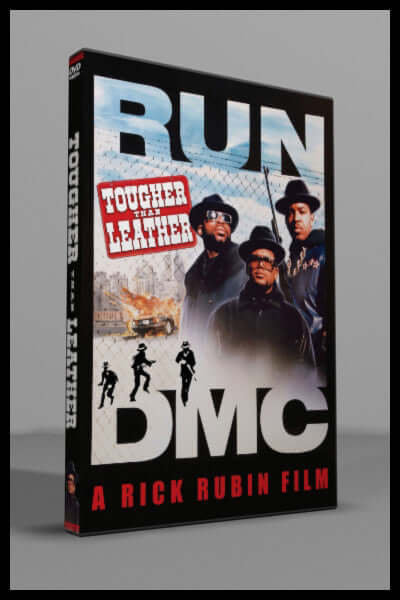 Tougher Than Leather (1988)
     Trouble is just a beat away when RUN DMC are signed by Strut Productions, a small time music booking agency whose real purpose is to launder drug money. The band soon after hires their close friend Runny Ray to help out on tour, but he stumbles upon some shady business and is callously murdered.
     With their friend's death covered up as a crack deal gone wrong and the case closed, the devastated musicians vow to clear his name. They take the law into their own hands and hit the streets to find and punish the people responsible for the murder, encountering racist bikers, blonde bimbos, and The Beastie Boys along the way.
     Legendary music produced Rick Rubin co-writes, co-produces, co-stars, and directs this tight action revenge thriller and even gets his father Mickey to star as the mafia kingpin. Live footage of historic hip-hop proportions are throughout the film including RUN DMC, Slick Rick and The Beastie Boys performing "Scenario", a missing track from "License to Ill".
92 minutes

STANDARD FORMAT

English audio soundtrack

DVD is NTSC format, Region 0 (region free) playable world wide
Directed by Rick Rubin
Starring:
Darryl McDaniels, Joseph Simmons, Jason Mizell, Rick Rubin, Richard Edson, and Ric Menello