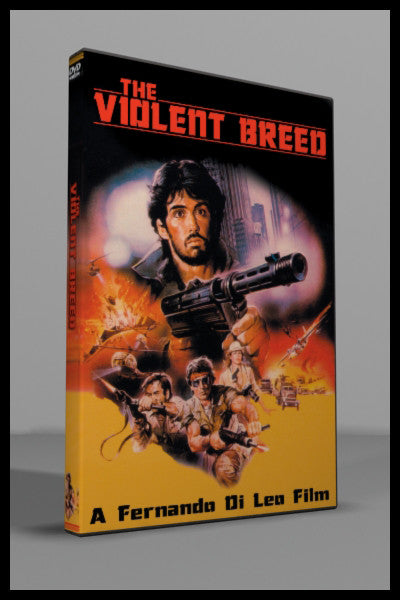 Violent Breed, The (1984)
     A group of kidnapped children must be liberated from deep within a Communist Asian stronghold and it's up to a Vietnam vet working for the C.I.A. to save them.

     His boss gets word of a renegade American working the world's richest drug source, the Golden Triangle, with Mafia connections on one side, and a Russian arms deal on the other. The vet is sent back in and it's one man against an army of cutthroats.

     Genre regulars Henry Silva and Woody Strode star in this explosive action flick that twists and turns from the streets of New York to the jungles of Southeast Asia.
91 minutes

STANDARD FORMAT

English audio soundtrack

DVD is NTSC format, Region 0 (region free) playable world wide
Also known as:

 
Razza violenta, Real Soulja
Directed by Fernando Di Leo
Starring:
Henry Silva, Harrison Mullen Jr., Woody Strode, Carole Andre, Deborah Keith, Danika, Loris Bazzocchi, Sergio Doria, and Andrian Jeffries