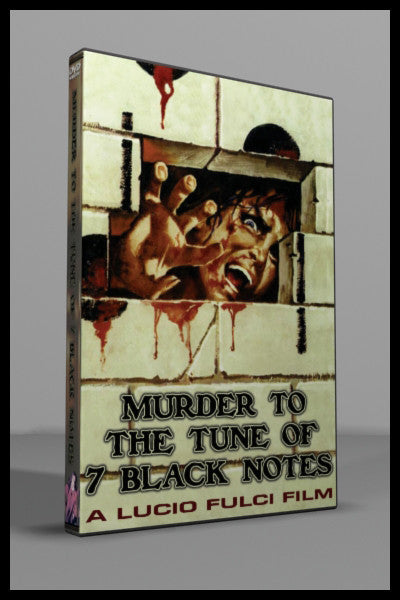 Murder to the Tune of 7 Black Notes (1977)
     Jennifer O'Neill stars as a women named Virginia who suffers from bizarre psychic episodes that have haunted her since childhood. She decides to take a look at her husband's country house for the first time to maybe renovating it for him, only to be shocked to discover that the house is somewhat familiar to her.
     While exploring the house, Virginia discovers a room that is identical to one in her visions and is compelled to take a pick axe to the wall, discovering skeletal remains behind the brickwork. With police now on the case, her husband is arrested and Virginia is met with ridicule with her stories of visions and protests of her husband's innocence.  It is now up to herself to try and unravel the mysteries behind her visions and uncover the true murderer.
     This is a great giallo by Lucio Fulci and Dardano Sachetti's great script is a very tight and intricate story that unwinds right up to the very end.  Fabio Frizzi also delivers one of his most effective scores that builds tension in all the right places.
98 minutes

WIDESCREEN VERSION (non-anamorphic)

English audio sound with non-removable Japanese subtitles

DVD is NTSC format, Region 0 (region free) playable world wide
Also known as: Sette note in nero, The Psychic, Seven Notes in Black
Starring: 
Jennifer O'Neill, Gabriele Ferzetti, Marc Porel, Gianni Garko, Ida Galli, Jenny Tamburi, Fabrizio Jovine, and Riccardo Parisio Perrotti