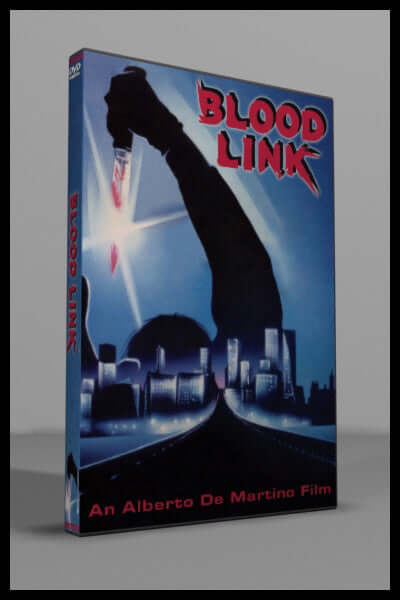 Blood Link (1982)
     A successful physician it being haunted by some very lucid visions of him committing murderous acts.  When his nightmares continue to repeat themselves, he believes that what he's seeing is actually a reality.

     A search into his past reveals a Siamese twin that was separated from him at birth, and sent away to live with another family.  Sensing that his brother is the one responsible for the grisly murders in his visions, the doctor goes to Germany to track down his long-lost twin and discover the horrifying truth.

     Alberto De Martino (Formula for a Murder) directs this blood-chilling tale of murder, deception and intrigue that features Michael Moriatry (Q and The Stuff) as the twins and a brilliant score by Ennio Morricone.
98 minutes

STANDARD FORMAT

English audio soundtrack

DVD is NTSC format, Region 0 (region free) playable world wide
Also known as: Extrasensorial, The Link
Directed by 

Alberto De Martino
Starring: 
Michael Moriarty, Penelope Milford, Geraldine Fitzgerald, Cameron Mitchell, Sarah Langenfeld, Martha Smith and Virginia McKenna