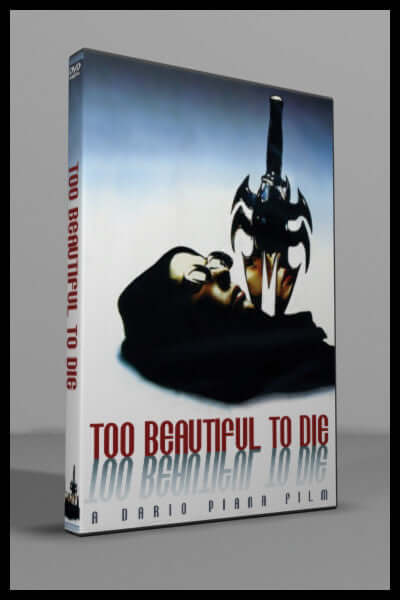 Too Beautiful To Die (1988)
     A music video director is working on his latest masterpiece entitled 'Blade' and wants the girls from the modeling agency to be wearing exhilarating S&M outfits and waving around dangerously sharp daggers in the setups. Things take a sleazy turn when shooting finishes for the day and the modeling agent sets up sex parties with the girls for a perverted old entrepreneur.
     When the promising young star of the video resists the advances of the powerful old man, she is savagely raped and her lifeless body is dragged out of a sunken car the next morning. The girl is replaced and the video shoot continues, but someone starts a violent revenge campaign for her death, killing everyone involved with the macabre scenery used in the video.
     Director Dario Piana creates great atmosphere with his stylish cinematography and upholds the level of suspense until the very end. There is always a tense chase scene or gory murder just around the corner to keep things exciting and plenty of the red stuff gets spilled in inventive ways.
100 minutes

WIDESCREEN VERSION (non-anamorphic)

English audio sound with non-removable Japanese subtitles

DVD is NTSC format, Region 0 (region free) playable world wide
Also known as: Sotto il vestito niente II, They Only Come Out at Night
Starring: 
François-Eric Gendron, Florence Guérin, Randi Ingerman, Giovanni Tamberi, Helena Jesus, Nora Ariffin, and François Marthouret