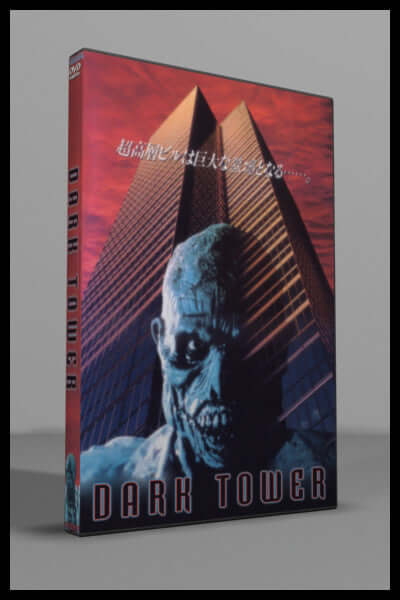 Dark Tower (1987)
     A head architect (American Werewolf in London's Jenny Agutter) is seeing over the the completion of a new skyscraper towering over metropolitan Spain. Things are going well until a window-washer drops twenty-eight stories off the pulley, and lands on the top executive of the building.
     A security agent with slight psychic abilities (Blood Link's Michael Moriarity) is brought onto the case. As he gets closer to the architect, more people die. An exorcist is brought in to help reveal the real secrets of the dark tower and a battle ensues with the vengeful spirit that lies within the building.
     The film production had a troubled production history as it was started by Academy Award winning cinematographer Freddie Francis and the directing of the film was by Ken Wiederhorn (Shock Waves). With its effectively creepy synth score and a few unexpected twists, this paranormal thriller is an interesting lark. 
90 minutes

STANDARD FORMAT

English audio sound with non-removable Japanese subtitles

DVD is NTSC format, Region 0 (region free) playable world wide
Directed by 

Freddie Francis and Ken Wiederhorn
Starring:
Michael Moriarty, Jenny Agutter, Carol Lynley, Theodore Bikel, Kevin McCarthy, Anne Lockhart, Patch Mackenzie and Robert Sherman