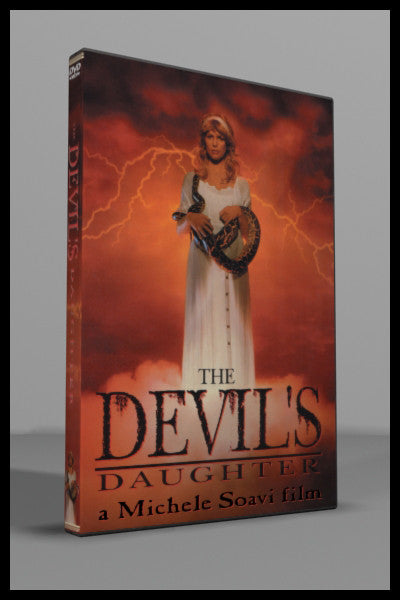 Devil's Daughter, The (1990)
     For centuries they have waited.  They come from all walks of life, from all over the world.  They are "The Faceless Ones", an ominous legion of the doomed determined to enslave the human race through the offspring born of the Devils's daughter.
     A ruthless leader of homicidal minions seeks to corrupt an innocent school teacher who unknowingly aids the Devil's disciple in his sinister mission.
     Haunted by unearthly visions, the teacher's reality soon becomes a nightmare when she's attacked by deadly insects, her best friend is slain, and her boyfriend becomes a raging madman.
     Ultimately she uncovers the skin-crawling secret of the inhuman army of darknes, their unspeakable plans for her, and the shocking revelation of her demonic heritage.
112 minutes

STANDARD FORMAT

English audio soundtrack

DVD is NTSC format, Region 0 (region free) playable world wide
Also known as: 
La setta, Demons IV: The Sect, The Sect
Directed by Michele Soavi
Starring:
Kelly Curtis, Herbert Lom, Maria Angela Giordano, Michel Hans Adatte, Carla Cassola, Angelika Maria Boeck, and Tomas Arana