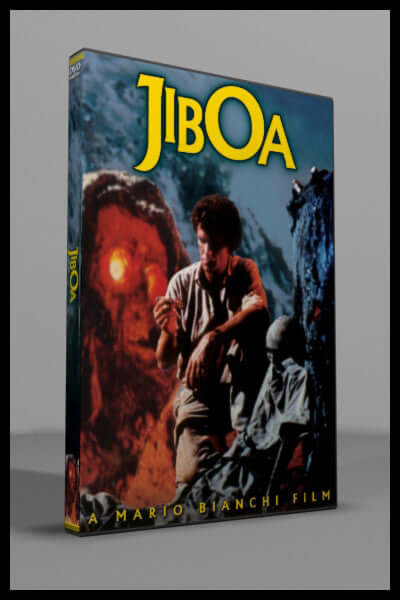 Jiboa (1989)
     A man wakes up in a native village and can't remember how he got there.  As he is aided back to health through rest and the topless magic of a young girl, the village soon comes under attack by a helicopter which drives the man to flee into the jungle.

     After falling over a waterfall, he washes up to shore and is greeted by someone wanting to help him. But before he can explain himself he is snatched up by some bandits and brought back deep into the Amazon to guide them to "The City of Emerald".  The adventure is just beginning as the group try and survive through pirahna attacks, native battles, smashing spiders and a run in with other psychotic treasure hunters in their quest for riches.

     Written by genre veteran Ernesto Gastaldi (Hands of Steel, The Great Alligator), Lucio Fulci's protege sleezemaster Mario Bianchi (The Murder Secret) directs this jungle adventure and creates a combination of action and trash with an underside of slimy sexploitation.
90 minutes

WIDESCREEN VERSION (non-anamorphic)

English audio sound with non-removable Japanese subtitles

DVD is NTSC format, Region 0 (region free) and playable world wide
Also known as:
Jiboa, il sentiero dei diamanti
Directed by Mario Bianchi (as Stuart Murphy)
Starring: Rick Dean, Bobby Rhodes, Michele Dehne, Augusto Funari, Constantino Gastaldi, Gerald Romer and Carolina Alvarado