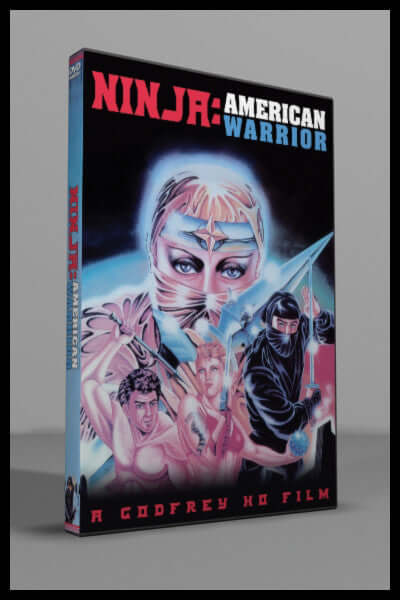 Ninja: America Warrior (1987)
     In his attempt to be the most powerful man in the world, the leader of a sinister ninja army starts his domination by becoming the largest narcotics smuggler in the orient. The U.S. Drug Enforcement Agency and the Hong Kong Police have joined forces with the CIA to bring down the ninja leader by any means, at any cost.
     A CIA operative chosen is chosen for an important deadly task for the take down and ultimately realizes that the man he must kill was his closest friend in the war. Torn between justice and loyalty he must make the most critical decision of his life.
     Another Godfrey Ho cut and splice ninja extravaganza, this hilarious action flick has all the over acting and half baked dialog that you come to expect. This one also features some death scenes generally not shown in the west, including a child being strangled to death and a pregnant woman brutally stabbed to death in front of her husband - oucho!
91 minutes

WIDESCREEN VERSION (non-anamorphic)

English audio sound with non-removable Japanese subtitles

DVD is NTSC format, Region 0 (region free) playable world wide
Starring: 
Jeff Houston, John Wilford, Peter Davis, Glen Carson, Julie Luk, Laura Ma, and Patrick To