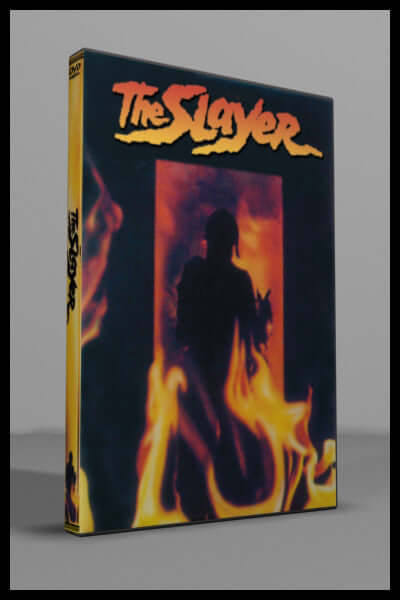 Slayer, The (1982)
     A young couple along with the wife's brother and his girlfriend travel to an isolated island retreat for some long awaited rest and relaxation.

     The wife suffers from recurring nightmares of being chased by a maniacal monster around the island, but she soon realizes that the dreams are actually premonitions of things to come.

     It not very long before The Slayer begins to hunt down his victims, killing them in various inventive and gore-filled ways.
80 minutes

STANDARD FORMAT

English audio soundtrack

DVD is NTSC format, Region 0 (region free) playable world wide
Also known as: Nightmare Island
Starring: 
Frederick Flynn, Michael Holmes, Sarah Kendall, Carol Kottenbrook, Carl Kraines, and Alan McRae