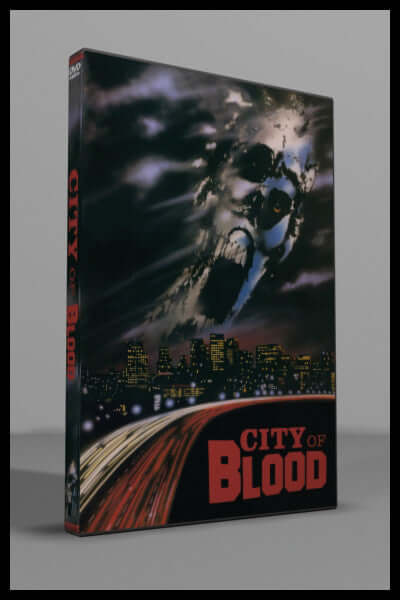 City of Blood (1983)
     The street are spilling with blood with a series of murders involving prostitutes. They are getting their skulls bashed in by someone using an ancient bestial spiked club that was used in Africa 5000 years ago, when killing was a necessity of survival.
     The city coroner is roaming the streets at night desperately in search of the killers. The spirit warriors responsible for the murders seem to materialize at will to terrorize the city and murder its citizens. He must put an end to the savage terror before the past takes its revenge and ignites a fuse that will turn the city in bloody nightmare.
     This South African horror production has a very real political backdrop as it was filmed in the '80s when apartheid was in full swing. It is a grim, mean-spirited tale that provides a dark look at Johannesburg and the South African countryside at the time.
96 minutes

STANDARD FORMAT

English audio soundtrack

DVD is NTSC format, Region 0 (region free) playable world wide
Also known as: Picking Up the Pieces
Directed by 

Darrell Roodt
Starring:
Joe Stewardson, Ian Yule, Ken Gampu, Susan Coetzer, Gys De Villiers, Greg Latter, John Carson, and Liz Dick