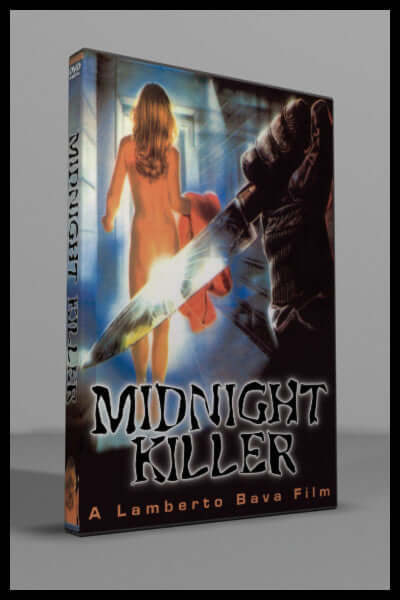 Midnight Killer (1986)
     An adulterous wife of a police officer is found brutally stabbed in her apartment and her husband becomes the prime suspect because he's an alcoholic without an alibi.

    When more murders are committed throughout the city, a female police psycho-analyst points out that the nature of these killings strangely resemble the style of the notorious serial killer, Midnight Ripper. The big problem with the theory is that killer died in an arson crime more than ten years ago.

     Made after the golden years of the Italian giallo, this is one of Lamberto Bava's best films.  Filled with sadistic violence, graphic gore, and a pulsing soundtrack by Goblin frontman Claudio Simonetti.
85 minutes

STANDARD FORMAT

Italian audio soundtrack with English subtitles.

DVD is NTSC format, Region 0 (region free) playable world wide
Also known as: Morirai a mezzanotte, You'll Die at Midnight, Carol Will Die at Midnight
Directed by 

Lamberto Bava
Starring: 
Valeria D'Obici, Leonardo Treviglio, Paolo Malco, Lara Wendel, Lea Martino, Eliana Miglio, Barbara Scoppa and Massimiliano Baratta