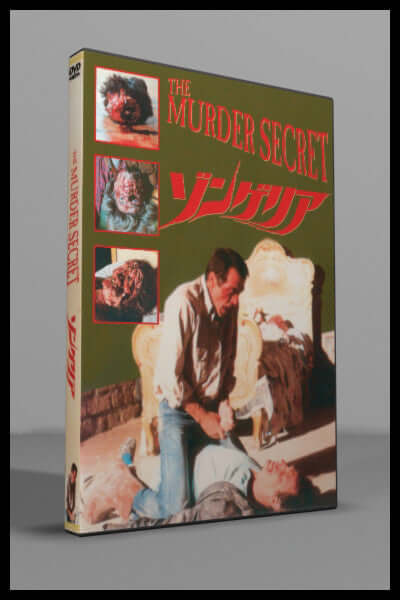 Murder Secret, The (1989)
     A man's aunt invites him and his family to her old country home after she's released from a mental institution.

     The carnage begins when the dear old Auntie fails to show up and his family members are soon murdered one by one in gory fashion including a decapitation by chainsaw.

     The making of this film was supervised by the late great Lucio Fulci. Also known as Aunt Marta Does Dreadful Things.
89 minutes

WIDESCREEN VERSION (non-anamorphic)

English audio soundtrack

DVD is NTSC format, Region 0 (region free) playable world wide
Also known as: Non aver paura della zia Marta, Don't Be Afraid of Aunt Martha
Written and Directed by Mario Bianchi
Starring: 
Lucy Arland, Sacha Darwin, Jessica Moore, Norren Parker, Anna Maria Placido, Maurice Poli, Adriana Russo, and Gabriele Tinti