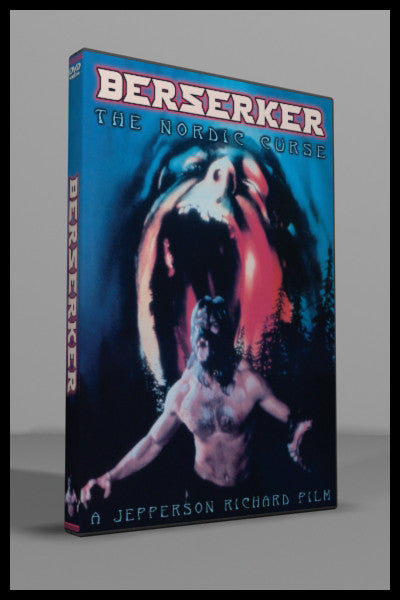 Berserker (1987)
     Six college friends go camping at a secluded lodge in the north country for a week of fun and partying. While there they learn the Nordic legend of a blood-thirsty warrior known as a berserker. These vikings would dress up in bear skins, wear their snouts as masks and eat human flesh.
     But what they thought was just a story seems to materializing into reality as the friends start being killed off one by one by an unknown figure. Has the fierce viking warrior re-incarnated himself in one of his descendants or is it this just the actions of an angry grizzly bear?
     This super cheese backwoods slasher contains all the bad acting and clichés of the genre including a hilarious '80s rock soundtrack with sing-along lyrics that will have you rocking long after the film is over.
85 minutes

STANDARD FORMAT

English audio sound with non-removable Japanese subtitles

DVD is NTSC format, Region 0 (region free) playable world wide
Also known as: Berserker: The Nordic Curse
Directed by 

Jefferson Richard
Starring: 
Joseph Alan Johnson, Greg Dawson, Valerie Sheldon, Shannon Engemann, Beth Toussaint, Rodney Montague, Oscar Rowland and Beverly Rowland