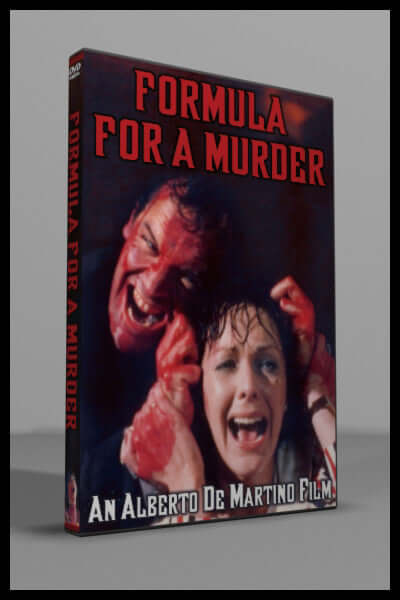 Formula for a Murder (1985)
     David Warbeck (The Beyond) stars an instructor who marries a traumatized, crippled woman. The wife is tormented by a traumatic event that happended.
     What is even more unfortunate is that her marriage is a just part of her maniac husband's evil scheme to kill her for her money. It isn't long before the formula is put into action and the gory body count starts to mount.
     This entertaining and very suspenseful giallo is the last film directed by Alberto de Martino (The Antichrist, Miami Golem) and features the same effective score by Francesco de Mass that is in Lucio Fulci's New York Ripper.
89 minutes

WIDESCREEN VERSION (non-anamorphic)

English audio sound with non-removable Japanese subtitles

DVD is NTSC format, Region 0 (region free) playable world wide
Also known as: 
7, Hyden Park: la casa maledetta
Directed by Alberto De Martino
Starring: 
David Warbeck, Carroll Blumenberg, Rossano Brazzi, Andrea Bosic, and Christina Nagy