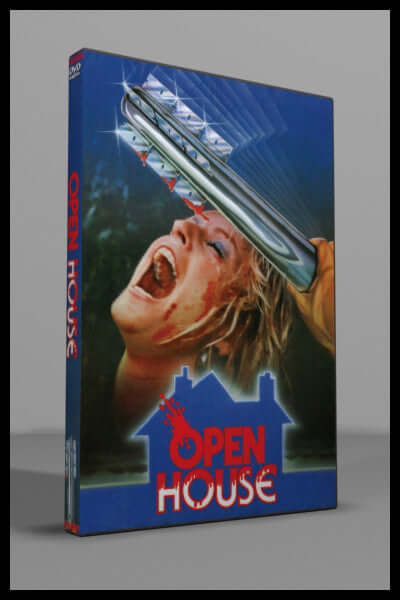 Open House (1987)
     Beverly Hills real estate agents and their clients are being viciously murdered at an astonishing rate. The only person who has any kind of lead is radio talk show psychologist who solicits his audience's reaction to the murder. Amid the barrage of phone calls comes one from someone who states with frightening conviction that the murder victims deserved to be killed.
     Meanwhile, the psychologist's girlfriend become very frightened since she is the most successful realtor in town, making her and her staff prime targets. Her competition becomes smaller and smaller as more people are killed, bringing the murderer dangerously close.
     This late '80s slasher draws upon giallo style techniques by keeping the killers appearance a mystery as well as his motive. Along with Adrienne Barbeau (The Fog, Escape from New York, Creepshow) shedding her clothes, this film features some creative kills including a hanging with a garden hose, brutal electrocution, and an attack with a razor-bladed toilet-plunger.
96 minutes

STANDARD FORMAT

English audio soundtrack

DVD is NTSC format, Region 0 (region free) playable world wide
Starring: 
Joseph Bottoms, Adrienne Barbeau, Rudy Ramos, Mary Stavin, Scott Baker, Darwyn Swalve, and Robert Miano