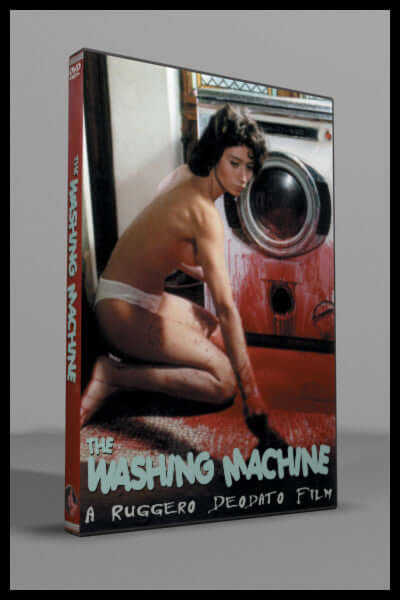 Washing Machine, The (1992)
     This perverse giallo directed by Ruggero Deodato (Cannibal Holocaust) takes place in Budapest, where three sisters live together in a run-down apartment building.

     All three of the sisters like the sleazy neighbourhood pimp and he knows it and plays them against each other. The pimp ends up being found dead with his body stuff into the sisters' washing machine, but when the inspector arrives at the scene the body is gone.

     The inspector begins trying to figure out who was responsible and what happened to the body but is eventually drawn into the sisters' bizarre sex games.

     Also features a score by Claudio Simonetti (Goblin).
85 minutes

STANDARD FORMAT

English audio soundtrack

DVD is NTSC format, Region 0 (region free) playable world wide
Also known as: Vortice mortale
Directed by 

Ruggero Deodato
Starring: 
Philippe Caroit, Ilaria Borrelli, Katarzyna Figura, Barbara Ricci, Laurence Regnier, Laszlo Borbely, Claudia Pozzi, and Yorgo Voyagis